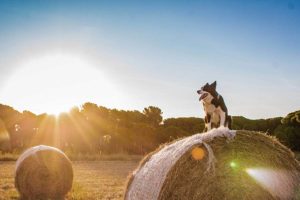 Attention Missouri Farmers: when you have a farm or ranch, things can get even more challenging. That's why estate planning, that is, planning for the distribution of assets once you die, is especially important for aging farmers. Protecting the family is a must for everyone. The details are in the article "How farmers can start an estate plan" from Bangor Daily News.
Death and dying are not easy to talk about, but these conversations are necessary, especially if the family wants to continue as a farming or ranching family. For aging farmers and their families, here are a few tips to demystify the planning process and help get things started. Missouri farmers must prioritize getting this done.
What are your goals? Think of estate planning as succession planning. This is about making decisions about retirement and handing down a business to the next generation. If you had a regular job, you'd have far less to consider. However, succession planning for a family business owner involves more resources and more people. Having a clear set of goals, makes that transition easier. Add to that list: your fears. What don't you want to happen? If your children don't know how much you want them to keep the farm in the family, they may take other actions after you die. Share your goals, hopes and yes, worst case scenarios.
Build a team of professionals. The number of moving pieces in a family farm means you're going to need a strong team. That includes an estate planning attorney who has worked with other farm families, an accountant, a financial advisor and an insurance professional. Depending on your family's communication skills, you might even consider bringing a counselor on board.
List out your assets. Don't assume that anyone in the family knows the value of your assets. That includes deeds to land, titles of ownership for vehicles, information about any property mortgages or loans or leases. If you are leasing land to others, you'll need the lease agreements as well as property titles. If your lease agreements are based on a handshake, your attorney may request that you formalize them. A verbal agreement may be fine while you are living, but if you should pass and your heirs don't have the same relationship with your tenant, there could be trouble ahead. Protecting the family farm can only happen if you act with intention and with legal significance.
Consider who will be in charge when you are not there. Whether you are planning to work until you die or making a retirement plan, one of the hardest decisions will be to name a successor. Inter-generational politics can be tricky. You'll need an unbiased evaluation of who the best candidate will be to take things on. However, going into this now is better than hoping for the best. That's when things go south.  Missouri farmers need action now.
Talk to your estate planning attorney. Protecting the family farm must be a priority and you must act. Just as people should start planning for their retirement as soon as they start working, planning for the transition of the family farm is something that should start when it is years in the future, not when the transition is a few months away. It's a process that takes a long time to do right.
We take care of Missouri farmers and the Missouri Farm Family.
Reference: Bangor Daily News (March 5, 2020) "How farmers can start an estate plan"
Suggested Key Terms: Succession Planning, Estate Planning Attorney, Family Farm, Transition, Retirement