Estate Planning For Every Family
Republic Nixa Aurora Estate Planning Law Firm
Estate Plan for families is what we focus on providing to our neighbors here in the Ozarks.
If you have not properly prepared your estate plan, you are leaving your family in the hands of the courts to settle your estate.
What is
Ozarks Legacy Law
all about?  
We solve problems with time-tested, legal strategies that are proven to preserve wealth, avoid probate courts and prevent the heartbreaking family legal conflicts that rip families apart.
Our attorneys have more than 50 years of combined legal experience customizing estate plans for families that work.
CALL TODAY (417) 233-5858 to schedule our no-obligation Planning Session & take the first step in getting the PEACE OF MIND you deserve.
Estate planning for your family is adult planning – an act of self-care. Empower yourself and your family to break free from the rules of the government (ever hear of avoiding probate?) with developing a plan that is about you, your values and sensibilities and what you want for your family. Isn't it time to take action and to solve your problem? Make taking care of your family a priority.
Ozarks Legacy Law helps families plan ahead so they won't leave loved ones vulnerable when dealing with probate issues after death or incapacity.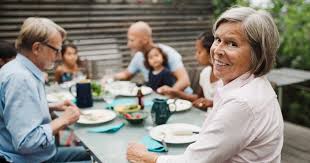 If you are reading this, then you are one step closer to taking care of this important responsibility. Don't Wait Another Day!
You want to ensure that your loved ones are taken care of upon your passing, but you also don't want to worry about it.
Planning and executing an estate plans for families can seems like a daunting task, but 𝘖𝘻𝘢𝘳𝘬𝘴 𝘓𝘦𝘨𝘢𝘤𝘺 𝘓𝘢𝘸 has created a smooth, easy-to-understand process that takes into account all of the details needed to make sure everything runs smoothly when you pass away (or become incapacitated). Our services are affordable, and provide you with the Peace of Mind you've worked hard for!