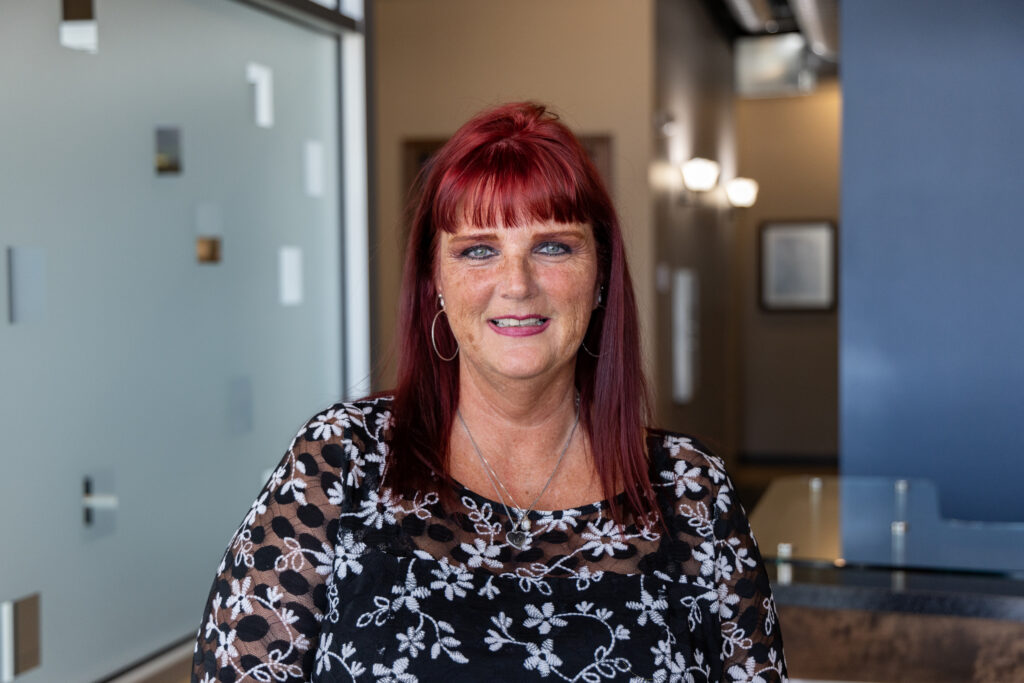 Mary Willmschen
Client Services Director
"My job is to make sure everyone that walks through our door or calls our office feels comfortable and confident they have found a law office that cares for them. Every day I get the pleasure of working closely with our wonderful clients to make sure they are taken care of, their questions answered and concerns met. Because the work we do is on such a personal level, clients become like family.

Throughout my career as a paralegal, I have worked for several attorneys and David is one of the most caring, patient, and understanding lawyers I have had the pleasure of working for. David's office is a true "team" atmosphere where clients and employees are valued. I see David take the time necessary to really get to know each client so he can help them have PEACE OF MIND when it comes to knowing their Estate Plan is done and done right.

In my off time, I enjoy reading, enjoying the Ozarks, and spending time with my daughter, my grandson and my cute little fur baby, Loki."